I've had the
One Block Wonder book by Maxine Rosenthal
for about a year, and when I recieved some gorgeous fabric displaying cherry blossoms and fans from a collection by Robert Kauffman I thought it would be the perfect fabric to use for my first One Block Wonder Quilt.
Once I put the blocks together on my design wall I realised it looked a little anaemic so I decided to remove 3 sections of some of the kaleidescopes and put in black ones in their place and arrange them in a swirl through the quilt. I think it's quite effective! Do let me know what you think.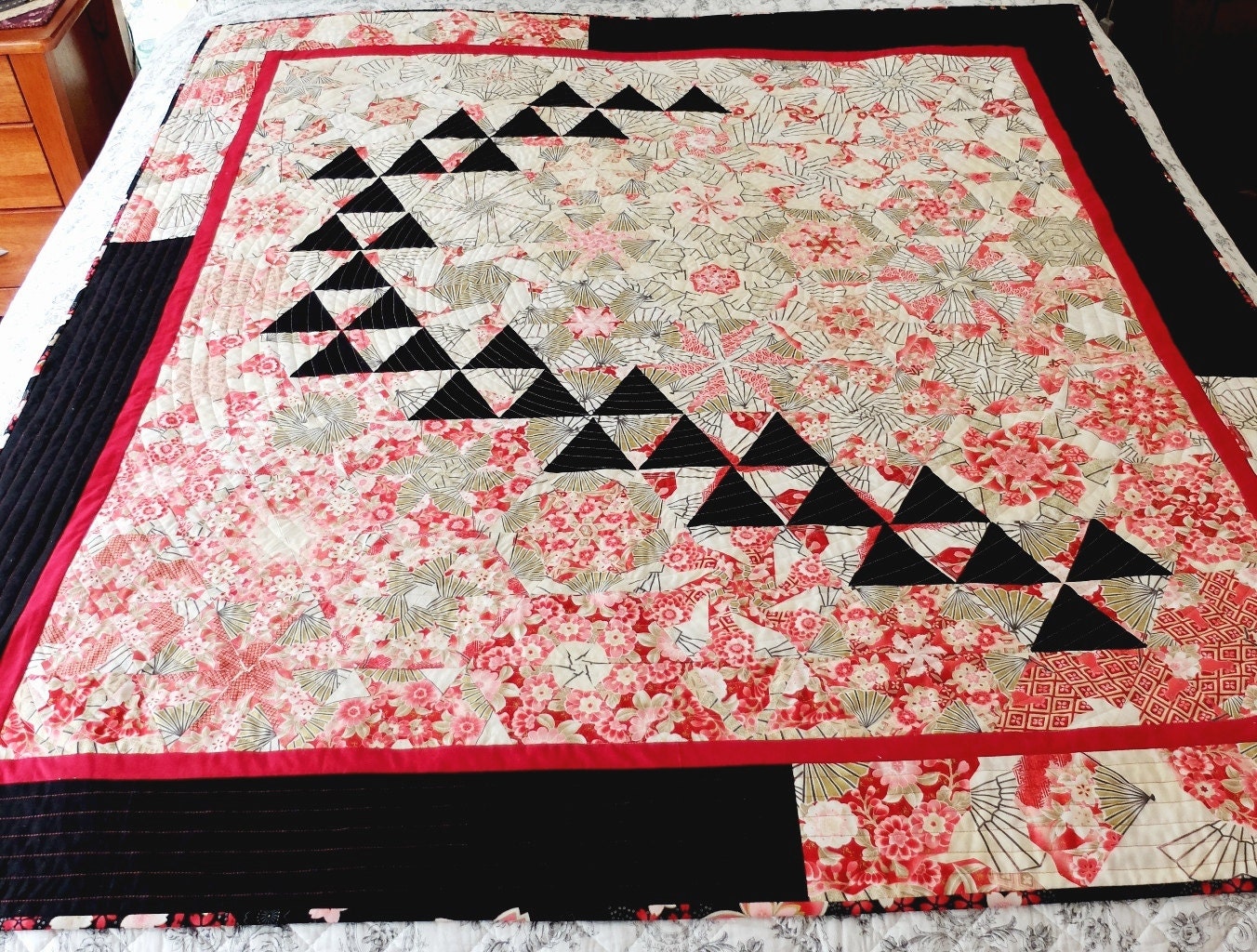 I quilted it in circles from the centre out, free motion quilting from the middle section and then changed to my walking foot to attempt to keep the lines as neat as possible, not fun turning a quilt that size on a domestic machine but I think it came out rather well. The borders I used a matching Kona red for a small border as a break and then used the original fabric for 2 corners and the black for the other corners, quilted them in an intersecting straight line and added the binding from a complimentary Kauffman fabric picking up the black and pinks and reds.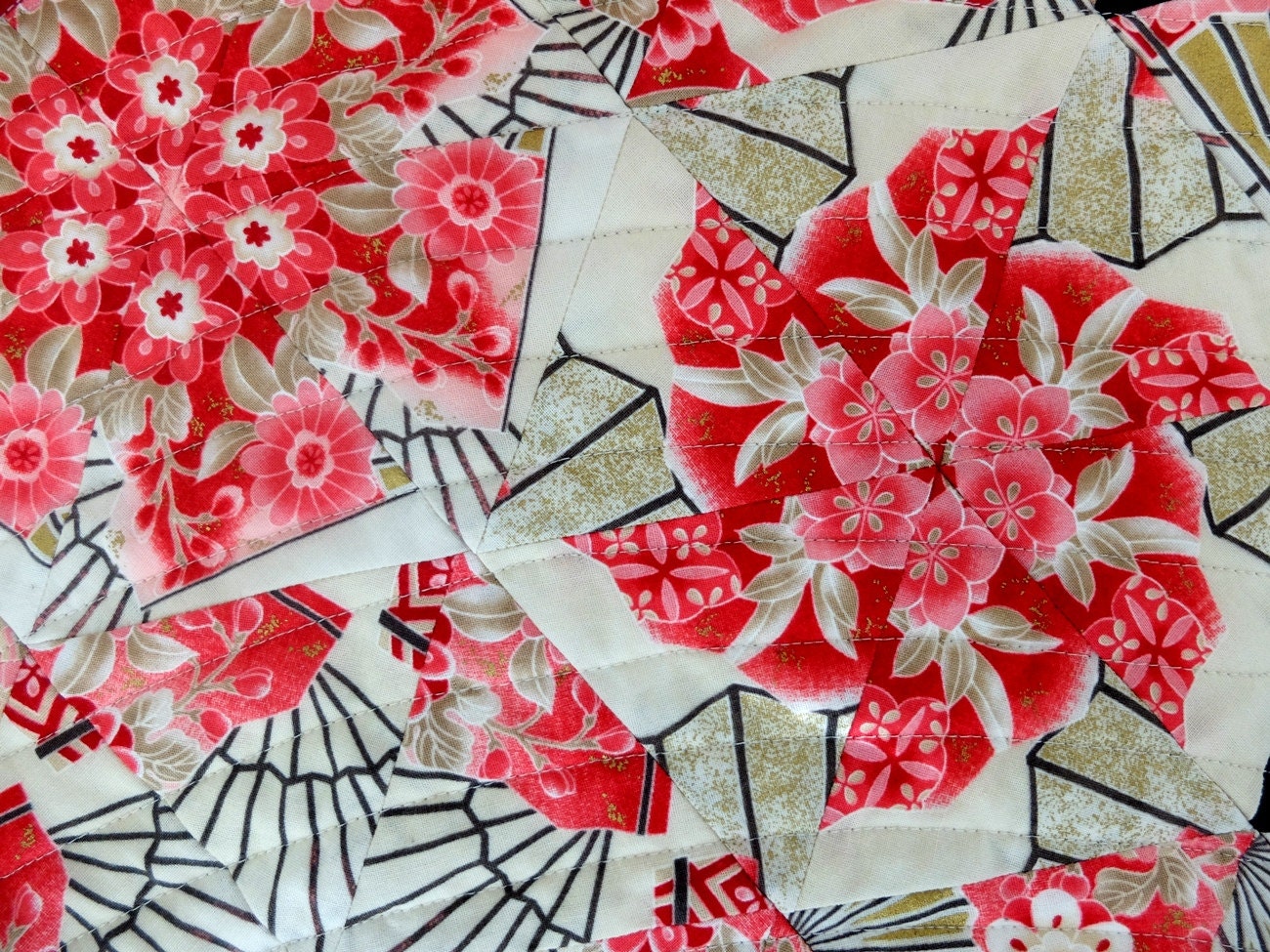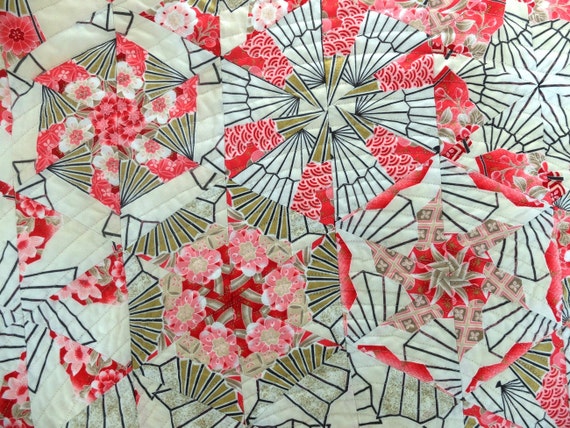 Close ups of a few of the hexagons
The quilt is available for sale in my
Steph's Quilts Etsy Shop