Well I bought a Sweet Sixteen, found one on Gumtree hardly used, full warrantee, all the extras, delivered by a delightful lady who even helped me set it up and showed me how to use it, what more could I want? So I played with it for a while to get the tension right and then quilted my first quilt on it. Still lots of improvement to go but I was quite happy with the result.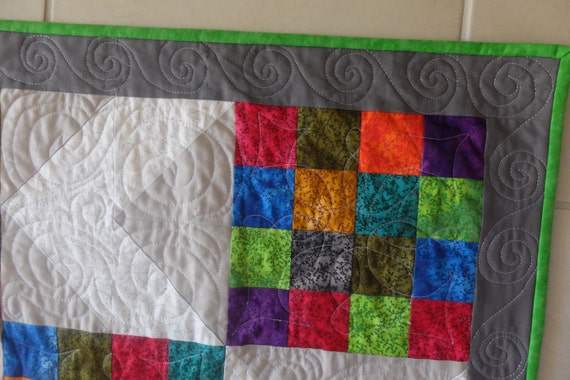 Let's Get Together and #makeforgood
Etsy Australia are running a wonderful campaign in partnership with Plan International to change the world for girls.
Plan International's
Because I Am A Girl
campaign is aiming to break down barriers and change the world for girls. They believe that if they can help break down the barriers that prevent millions of girls around the world from gaining the education and skills they need to move from poverty to opportunity, that girls really will be able to transform the world for the better.
Etsy's community of Australian sellers care about girls' rights and have decided to get together to support Plan's Because I Am A Girl campaign in their work to change the world for girls.
I have decided to join in this worthwhile campaign ... watch this space for more information!