It's fun trying to work out what to do with one very bright jelly roll I bought at a Qld market at Easter from
Jelly-Rol
l. I didn't want to make a large quilt, so I put them together in various strips of 4 end to end and then played around. Here are some of the creations so far, adding some material from my own stash and a bit of sashiko style emboridery on one, hope you like them!
I think these are my favourites, clean and crisp, bright and colourful.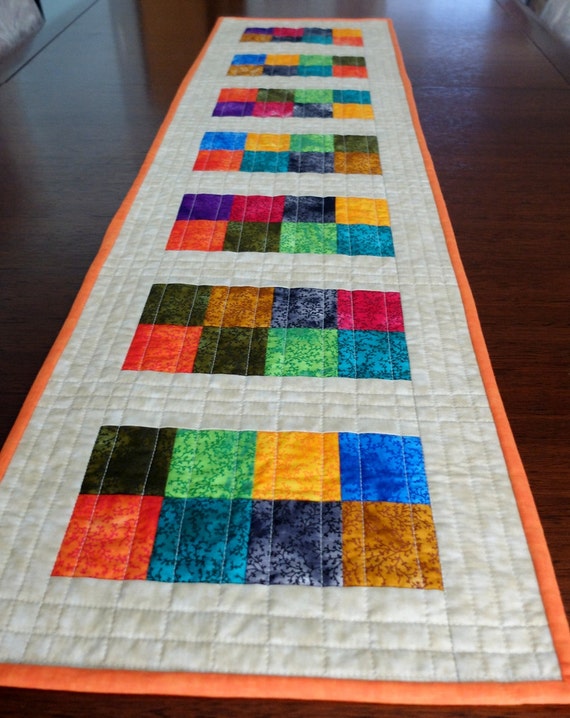 8 patch table runner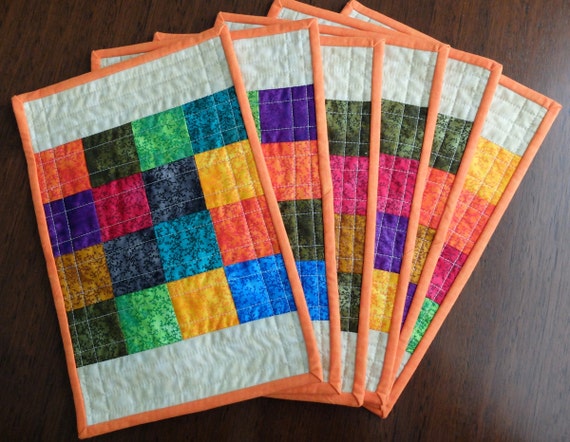 Matching placemats
The next 2 I used black to really bring out the colour in the jelly rolls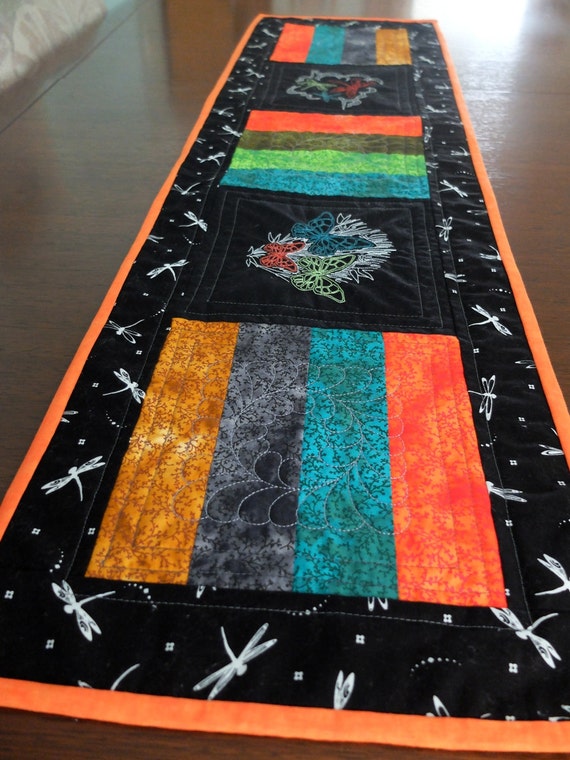 Embroidered with butterflies and dragonflies in the
Sashiko style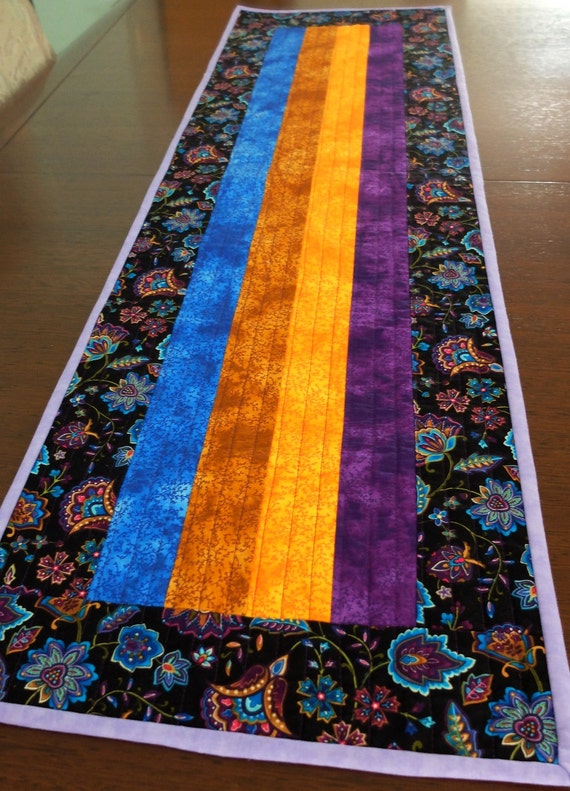 A very simple pattern with this one, but the material
from my stash was perfect with it
I still have a lot left over! They will probably be used in a scrappy quilt that I am thinking about doing. There is an
EQ7 competition
at the moment using scraps in set designs.
I had a bit of a play with colours and came up with this for the 2nd choice, just random scraps with cream/white scraps. I don't think you could get more scrappy than this!
Jenny Garlands' Blog


There were no instructions with the design, just colour it in and make it. There is a block called 'twin sisters' that would work if you used larger
pieces and then cut them down as shown in
Jenny Garlands' Blog
But I want to use up my 2.5" scraps so I thought I would try and do the block differently, maybe more like a rectangular snowball, then join them together in pairs and rotate them to get the same effect. I shall experiment and let you know how it goes!